Carol Is The Agent With The Buyers!

Experience and Guarantee
Carol is confident she will sell your home Fast and for Top Dollar, and If she doesn't She Will Buy It in Cash!
Knowledge
Carol's extensive knowledge of the real estate market is what enables her and her team to sell homes for 3% more money and 2x faster than the average agent.
People Ask "How Does Carol Have The Buyers?
Carol acquires thousands of home buyers through:
Carol's Real Estate Radio Show
Radio Advertisements on six major stations
TV commercials
Real Estate TV show "American Dream."
Over 360 Home Buyer Search Engine Sites
Carol's "Hot Home Deals" for those buyers who want exclusive deals not found anywhere else.
Carol operates in multiple states that allow her to gather thousands of buyer contacts.
How Can I As A Home Seller Benefit From Carol's Buyers?
Carol holds over 9,200 buyer contacts in her database. These buyers have given their home description and personal information to Carol.
Out of these buyers, 98.8% want to live in the property/home and call it their own.
What this means to you is that you are likely to receive a higher offer on your home and possibly multiple offers in a short time frame.
These high percentage of buyers are classified as "True Homeowner Buyers" that provide the highest offer opportunity which will take pride ownership of the home.
Excellent Customer Service
The Carol Royse Team prides itself on the quality of our customer service, your expectations and satisfaction of the overall outcome are to maintain the highest profit level and to ensure the easiest transition in selling your home.
We guarantee that going with our real estate service; you will benefit from our full-service company and not leave one penny on the table.
We Service Valley-Wide
The Carol Royse Team operates Northern Utah, servicing all Northern Utah counties: Salt Lake, Davis, Weber, Morgan, Summit, Box Elder, & Cache.
CALL CAROL NOW & GET PACKING! 801-803-6211

As heard on the Radio KSL
Endorsed By Jeff Caplan on KSL Newsradio 102.7 FM / 1160 AM
Carol Royse Team with Jeff Caplan
at KSL Radio Station
Also Heard On: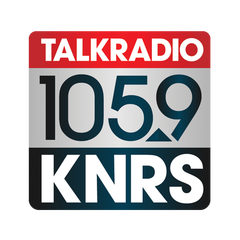 Here's what our clients are saying:
Carol guaranteed the sale of our home and it SOLD in a couple of weeks! Putting close to $15K more in our pockets. It was amazing! Thanks, Mike & Jeannette
You guaranteed the sale of our home, making it an easy choice for us to buy a new home with your team. - Bob and Emily
To Discuss How Carol Can Sell Your Home Fast And For Top Dollar Call Carol Royse NOW At
801-803-6211!
*Conditions and Limitations May Apply